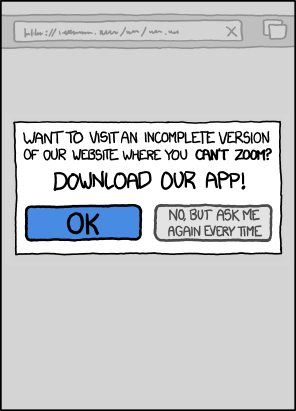 App
(alt-text)
If I click 'no', I've probably given up on everything, so don't bother taking me to the page I was trying to go to. Just drop me on the homepage. Thanks.
Still mourning the demise of Google Reader? You can
sign up to get new comics delivered by email
here
.