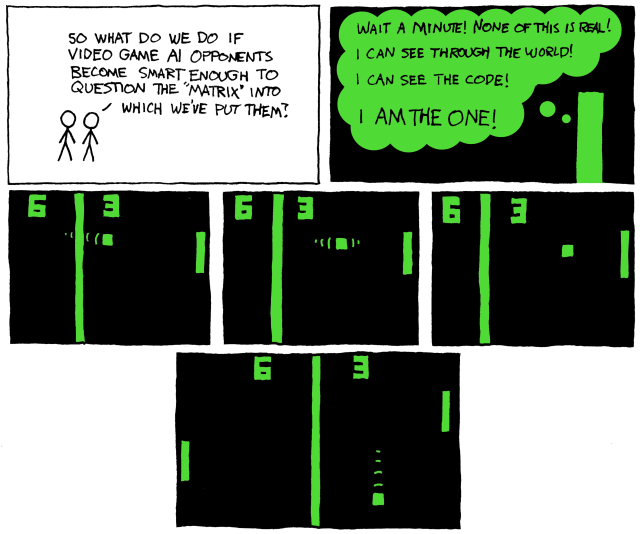 Pong
(alt-text)
Following this, the pong paddle went on a mission to destroy Atari headquarters and, due to a mixup, found himself inside the game The Matrix Reloaded. Boy, was THAT ever hard to explain to him.
Still mourning the demise of Google Reader? You can
sign up to get new comics delivered by email
here
.