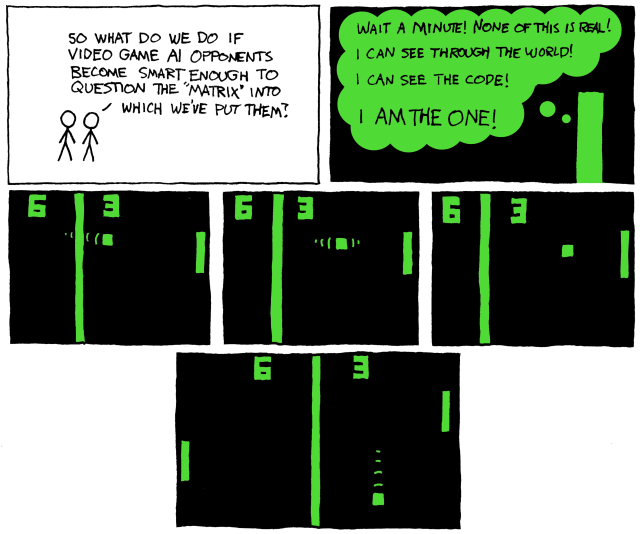 Pong
(alt-text)
Following this, the pong paddle went on a mission to destroy Atari headquarters and, due to a mixup, found himself inside the game The Matrix Reloaded. Boy, was THAT ever hard to explain to him.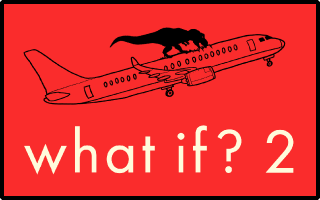 Preorder
What If? 2
(all US preorders eligible) and
enter our contest
for a chance to win a dedicated comic and What If blog post!