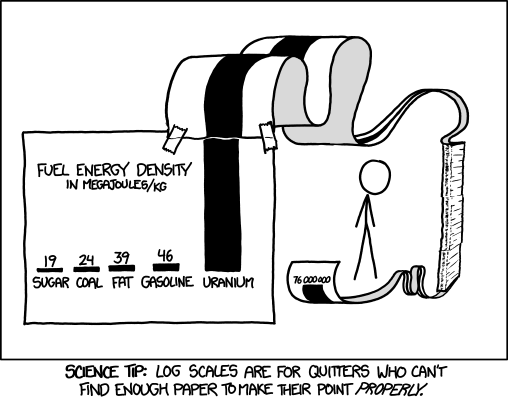 Log Scale
(alt-text)
Knuth Paper-Stack Notation: Write down the number on pages. Stack them. If the stack is too tall to fit in the room, write down the number of pages it would take to write down the number. THAT number won't fit in the room? Repeat. When a stack fits, write the number of iterations on a card. Pin it to the stack.
Still mourning the demise of Google Reader? You can
sign up to get new comics delivered by email
here
.