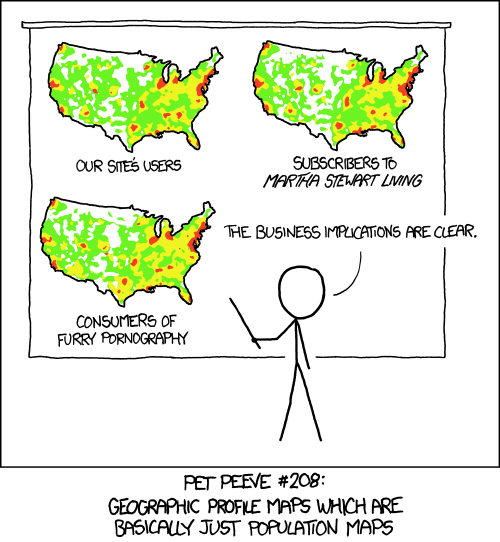 Heatmap
(alt-text)
There are also a lot of global versions of this map showing traffic to English-language websites which are indistinguishable from maps of the location of internet users who are native English speakers.
Still mourning the demise of Google Reader? You can
sign up to get new comics delivered by email
here
.