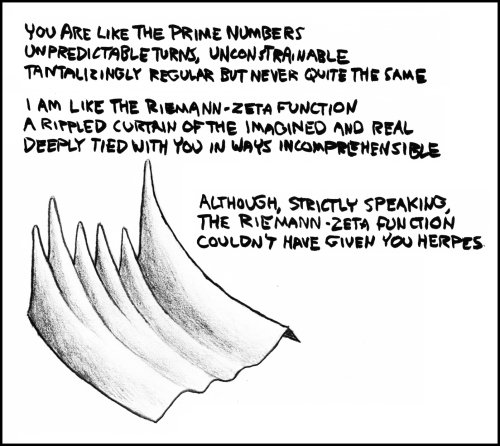 Riemann-Zeta
(alt-text)
The graph is of the magnitude of the function with the real value between 0 and 2 and the imaginary between about 35 and 40. I've misplaced the exact parameters I used.
Still mourning the demise of Google Reader? You can
sign up to get new comics delivered by email
here
.