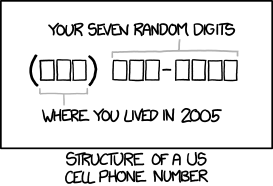 Cell Number
(alt-text)
There's also a +1 sometimes, which is there to keep everyone on their toes. In the future, people who got to pick cool numbers by signing up for Google Voice early will be revered as wizards.
Still mourning the demise of Google Reader? You can
sign up to get new comics delivered by email
here
.