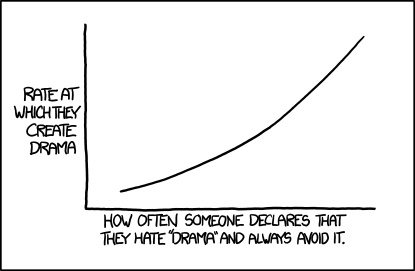 Law of Drama
(alt-text)
'Drama' is just 'people being upset', when someone says they're always surrounded by drama and they just ignore it, it starts to make sense that their strategy might be backfiring.
Still mourning the demise of Google Reader? You can
sign up to get new comics delivered by email
here
.