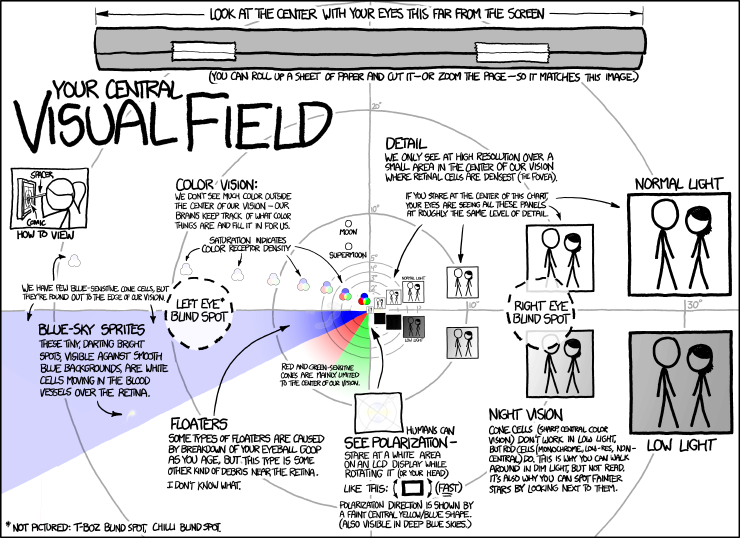 Visual Field
(alt-text)
I recently learned something that solved a mystery that had bugged me since childhood--why, when I looked at an analog clock, the hand would sometimes seem to take a couple seconds to start ticking. Google "stopped clock illusion".
Still mourning the demise of Google Reader? You can
sign up to get new comics delivered by email
here
.