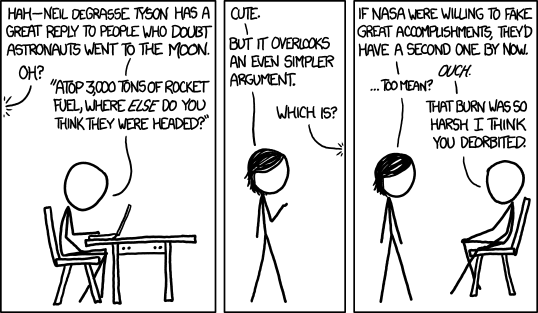 Moon Landing
(alt-text)
Ok, so Spirit and Opportunity are pretty awesome. And Kepler. And New Horizons, Cassini, Curiosity, TiME, and Project M. But c'mon, if the Earth were a basketball, in 40 years no human's been more than half an inch from the surface.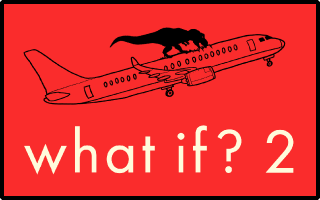 Preorder
What If? 2
(all US preorders eligible) and
enter our contest
for a chance to win a dedicated comic and What If blog post!