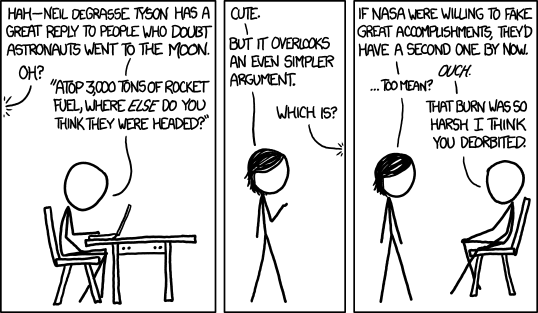 Moon Landing
(alt-text)
Ok, so Spirit and Opportunity are pretty awesome. And Kepler. And New Horizons, Cassini, Curiosity, TiME, and Project M. But c'mon, if the Earth were a basketball, in 40 years no human's been more than half an inch from the surface.
Still mourning the demise of Google Reader? You can
sign up to get new comics delivered by email
here
.