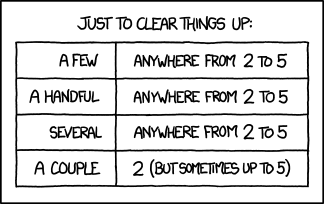 Words for Small Sets
(alt-text)
If things are too quiet, try asking a couple of friends whether "a couple" should always mean "two". As with the question of how many spaces should go after a period, it can turn acrimonious surprisingly fast unless all three of them agree.
Still mourning the demise of Google Reader? You can
sign up to get new comics delivered by email
here
.