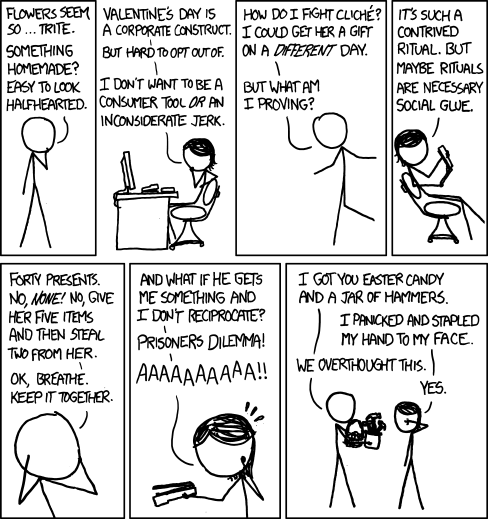 Valentine Dilemma
(alt-text)
The worst resolution to the Valentine Prisoner's Dilemma when YOU decide not to give your partner a present but your PARTNER decides to testify against you in the armed robbery case.
Still mourning the demise of Google Reader? You can
sign up to get new comics delivered by email
here
.