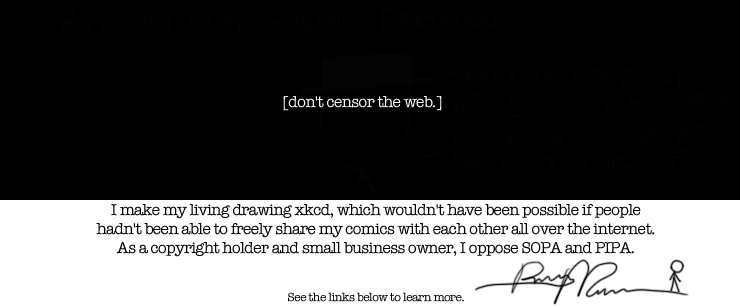 Learn more:
EFF:
One-page guide to SOPA
reddit:
A technical overview of the SOPA and PIPA bills
DYN:
How these bills would break DNS
EFF:
Free speech on the web
Act:
Contact information for US elected officials
SOPA
(alt-text)
In protest of SOPA, I'm currently getting totally blacked out.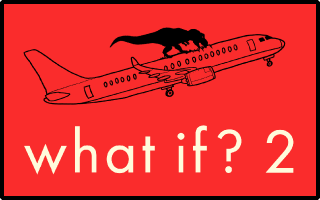 Preorder
What If? 2
(all US preorders eligible) and
enter our contest
for a chance to win a dedicated comic and What If blog post!