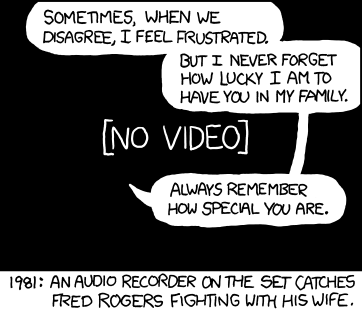 Temper
(alt-text)
Mr. Rogers projected an air of genuine, unwavering, almost saintly pure-hearted decency. But when you look deeper, at the person behind the image ... that's exactly what you find there, too. He's exactly what he appears to be.
Hey all. My friend Emily—the economist who helped
me with my
money chart
—has been fighting cancer. She's
having a rough time and could use some
help
. Thank you.