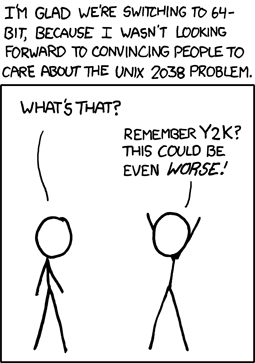 2038
(alt-text)
If only we'd chosen 1944-12-02 08:45:52 as the Unix epoch, we could've combined two doomsday scenarios into one and added a really boring scene to that Roland Emmerich movie.
Hey all. My friend Emily—the economist who helped
me with my
money chart
—has been fighting cancer. She's
having a rough time and could use some
help
. Thank you.