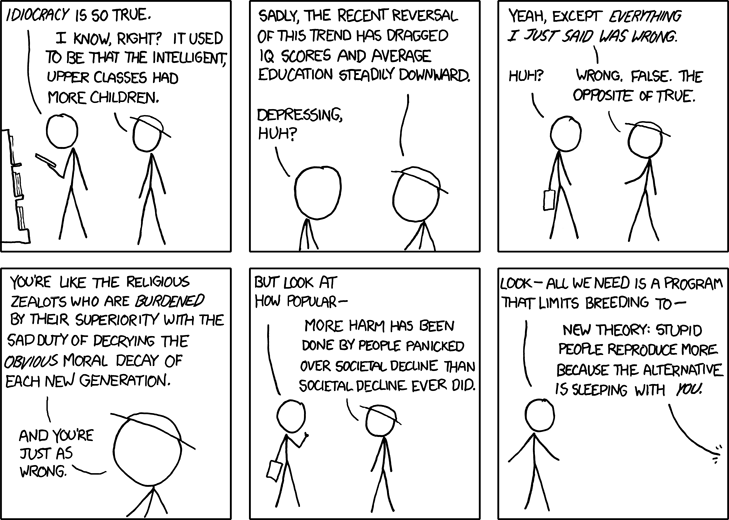 Idiocracy
(alt-text)
People aren't going to change, for better or for worse. Technology's going to be so cool. All in all, the future will be okay! Except climate; we fucked that one up.
Hey all. My friend Emily—the economist who helped
me with my
money chart
—has been fighting cancer. She's
having a rough time and could use some
help
. Thank you.