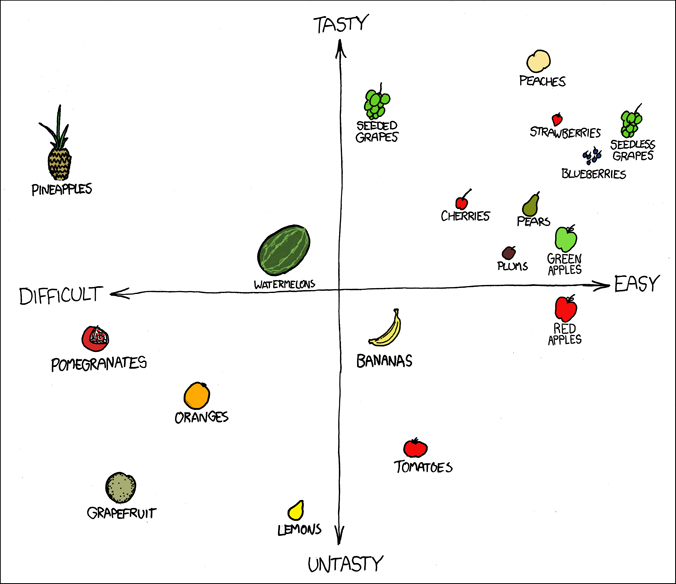 Fuck Grapefruit
(alt-text)
Coconuts are so far down to the left they couldn't be fit on the chart. Ever spent half an hour trying to open a coconut with a rock? Fuck coconuts.
Hey all. My friend Emily—the economist who helped
me with my
money chart
—has been fighting cancer. She's
having a rough time and could use some
help
. Thank you.