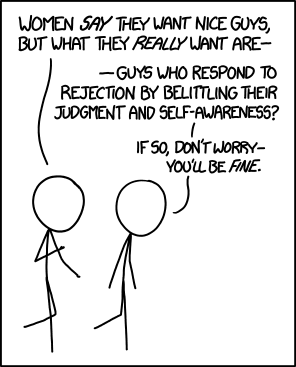 Rejection
(alt-text)
Perhaps you need a crash course in taking hints. Here's your first lesson: We're not actually walking somewhere together; I'm trying to leave this conversation and you're following me.
Hey all. My friend Emily—the economist who helped
me with my
money chart
—has been fighting cancer. She's
having a rough time and could use some
help
. Thank you.