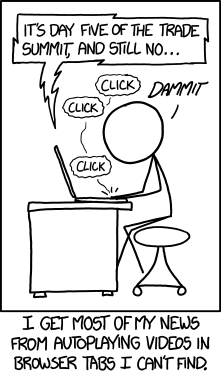 Mystery News
(alt-text)
If you find and stop the video, but you've--against all odds--gotten curious about the trade summit, just leave the tab opened. It will mysteriously start playing again 30 minutes later!
Hey all. My friend Emily—the economist who helped
me with my
money chart
—has been fighting cancer. She's
having a rough time and could use some
help
. Thank you.