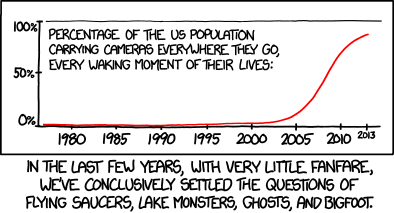 Settled
(alt-text)
Well, we've really only settled the question of ghosts that emit or reflect visible light. Or move objects around. Or make any kind of sound. But that covers all the ones that appear in Ghostbusters, so I think we're good.
Hey all. My friend Emily—the economist who helped
me with my
money chart
—has been fighting cancer. She's
having a rough time and could use some
help
. Thank you.