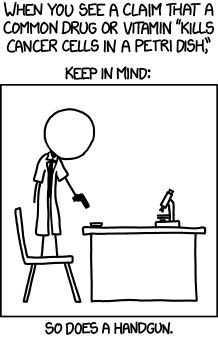 Cells
(alt-text)
Now, if it selectively kills cancer cells in a petri dish, you can be sure it's at least a great breakthrough for everyone suffering from petri dish cancer.
Hey all. My friend Emily—the economist who helped
me with my
money chart
—has been fighting cancer. She's
having a rough time and could use some
help
. Thank you.